Woman Unknowingly Tweets Death of Her Husband
It began at 2:11 p.m. PST in 2013, when a Washington state woman, Caran Johnson retweeted the Columbian Metrodesk's coverage about the accident, keeping her followers updated.
In a series of gut-wrenching tweets on Wednesday that grew more frantic, the mother first tweeted how horrible the accident was, as someone was killed, and later on began to panic when she realized that her husband used that freeway and was not picking up  his phone.
She was worried when she called her husband's workplace and learnt that he had left from work early because he was feeling faintish. She wondered on social media how long should she wait before she called her husband.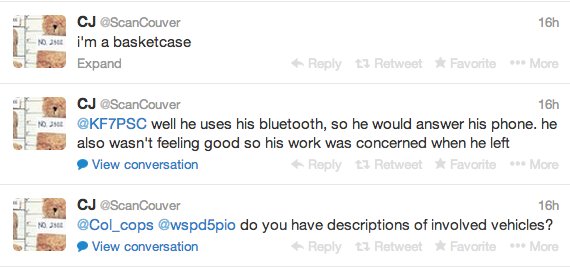 As the events unfolded, she began to worry even more.
Troopers later went to Johnson's home to tell her that her husband, 47-year-old Craig Johnson, had died in the collision.
She then finally tweeted..
Johnson thanked followers offering condolences and assured them that she is surrounded by family. Even in her time of mourning, she is still helping spread breaking news to her community: early Thursday morning she retweeted pictures of a missing infant.
The following two tabs change content below.
Latest posts by Maulshree Tewari (see all)
Do you have any comment on this?
comments